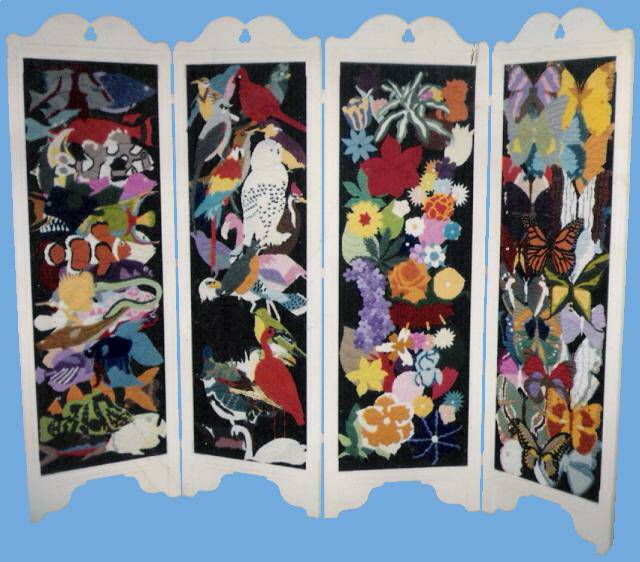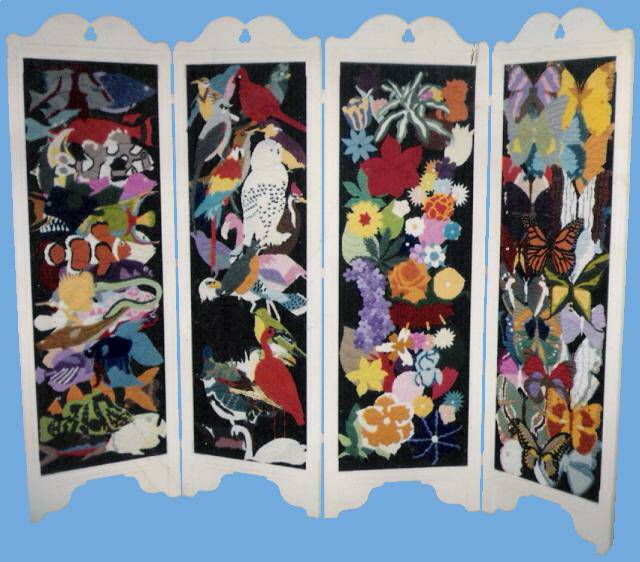 The Sorbello Stitch is a very old stitch similar to the
palestrina stitch
. The palestrina stitch creates a smaller, tighter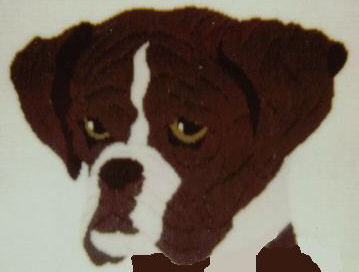 knot. The sorbello stitch creates a larger, knot with loops. Basically, this stitch consists of a foundation stitch (a horizontal straight stitch) with two looped stitches wrapped around it. The name of the stitch comes from Sorbello, Italy. One diagram has been used to demonstrate this stitch. Clicking on the PRINTABLE VERSION icon, located at the end of the series of diagrams, will direct you to the page to print these instructions.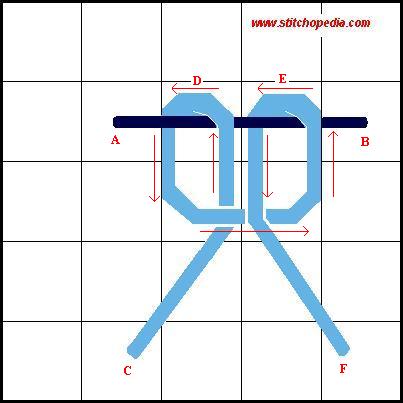 Sorbello Stitch (Diagram 1):

In order to make this diagram easier to follow, the foundation stitch (horizontal, straight stitch) is illustrated in dark blue. Bring the needle up at A, move to the right over three canvas threads, bring the needle down at B. This completes the foundation stitch. Bring the needle up at C, move up and OVER the A/B foundation stitch to D. Following the red arrows, continue moving down UNDER the foundation stitch and around to B. Continue moving up OVER the A/B foundation stitch at B to E. At E, move down and UNDER the A/B foundation stitch, following the red arrows until F. Bring the needle down at F. This completes the first sorbello stitch. From F, you will bring the

needle up at B and begin the next horizontal foundation stitch. Click on the Printable Version icon to print this diagram and instructions.

Do you have a sample of this stitch that you would like to share? If so, click
here...
Copyright 2006...Stitchopedia...All Rights Reserved

An encyclopedia of needlepoint Stitches...